For our latest Mazama release we teamed up with Portland based studio, Clay Factor Ceramics. Founder Minu Oh shares the ups and downs of running a ceramics studio, what inspires her creative process and the lessons that can be gained from working with porcelain.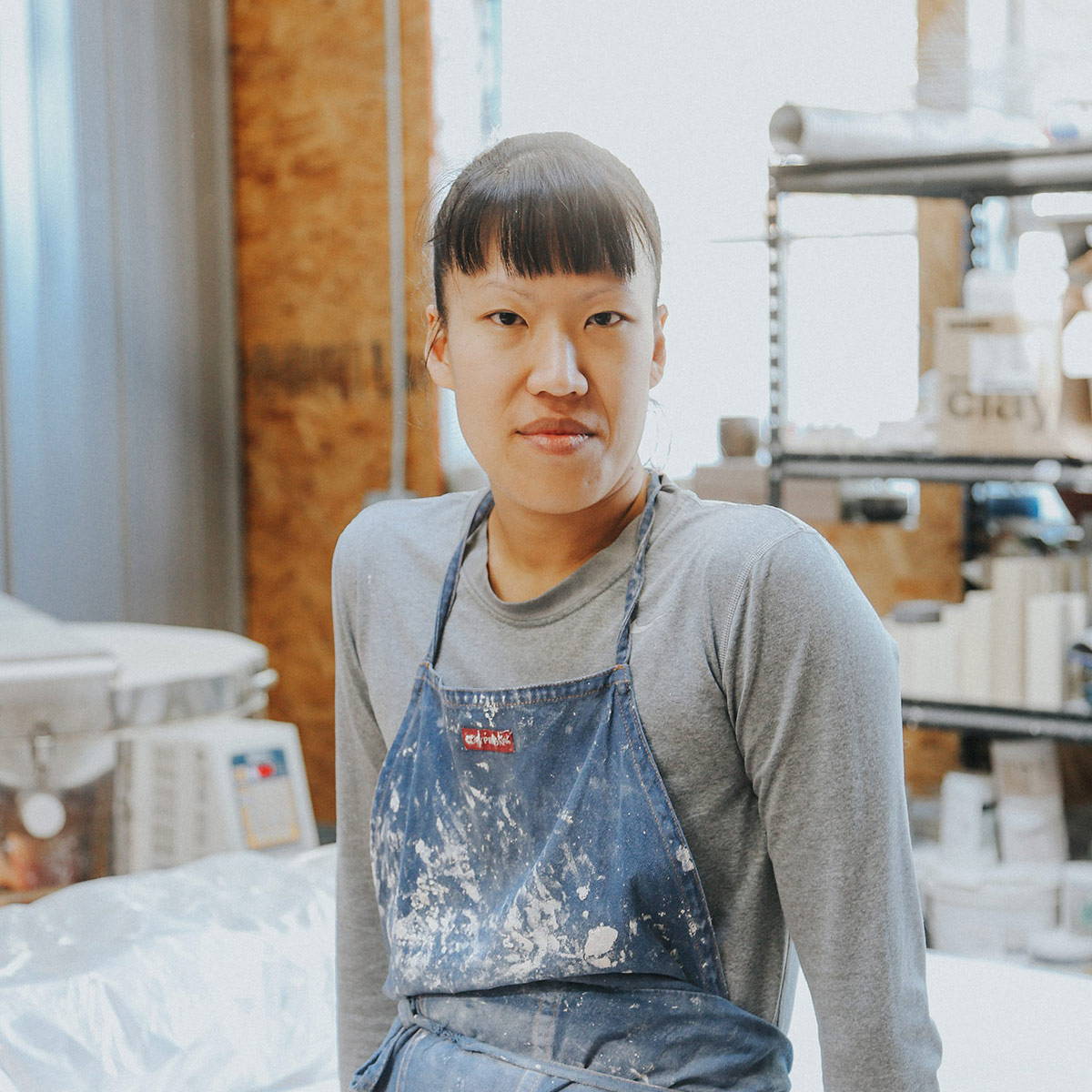 Minu in her portland studio



TG: What was the driving force that helped you establish your own ceramics studio?

CF: Starting Clay Factor was something that was inevitable. I have been a lifelong artist with natural affinity for ceramics and it was a dream of mine for 15 years before I was in a position to be able to take the plunge and establish a studio.

At the time of founding, the studio was purely a path for satiating an all-consuming curiosity about ceramics. Tens of thousands of hours spent immersed in the process of ideation, creation and iteration -- it's always been my picture of an ideal life.

As the studio matures however its mission is evolving from concerns of a single founding artist, to building a larger legacy of tangible contribution to society through craftsman training, long-term employment and community engagement. Let's call these the 5+ year plan :)
"How a studio assesses challenges then creates solutions for them, is the signature of that studio."
TG: As the founder and artist of a boutique ceramics studio what are some of the challenges you've overcome in your journey?

CF: Running a ceramic studio is no joke! There are many business and personal battles to contend with. The foundational questions such as "How do we keep the lights on?" "How do we keep things fresh and relevant to the community who support us?" are common challenges. But that's where all the opportunities lie as well. How a studio assesses challenges then creates solutions for them, is the signature of that studio. I try to work through challenges thoroughly and with integrity to that end.

Personally, conflicts around finding work-life balance is a common issue, as well as creating time for new ideas to flourish and mature, while producing work that customers have come to expect. Plus the inherent risk/uncertainties that comes with running a business -- they're many. But if it were easy the rewards wouldn't be so great too, right?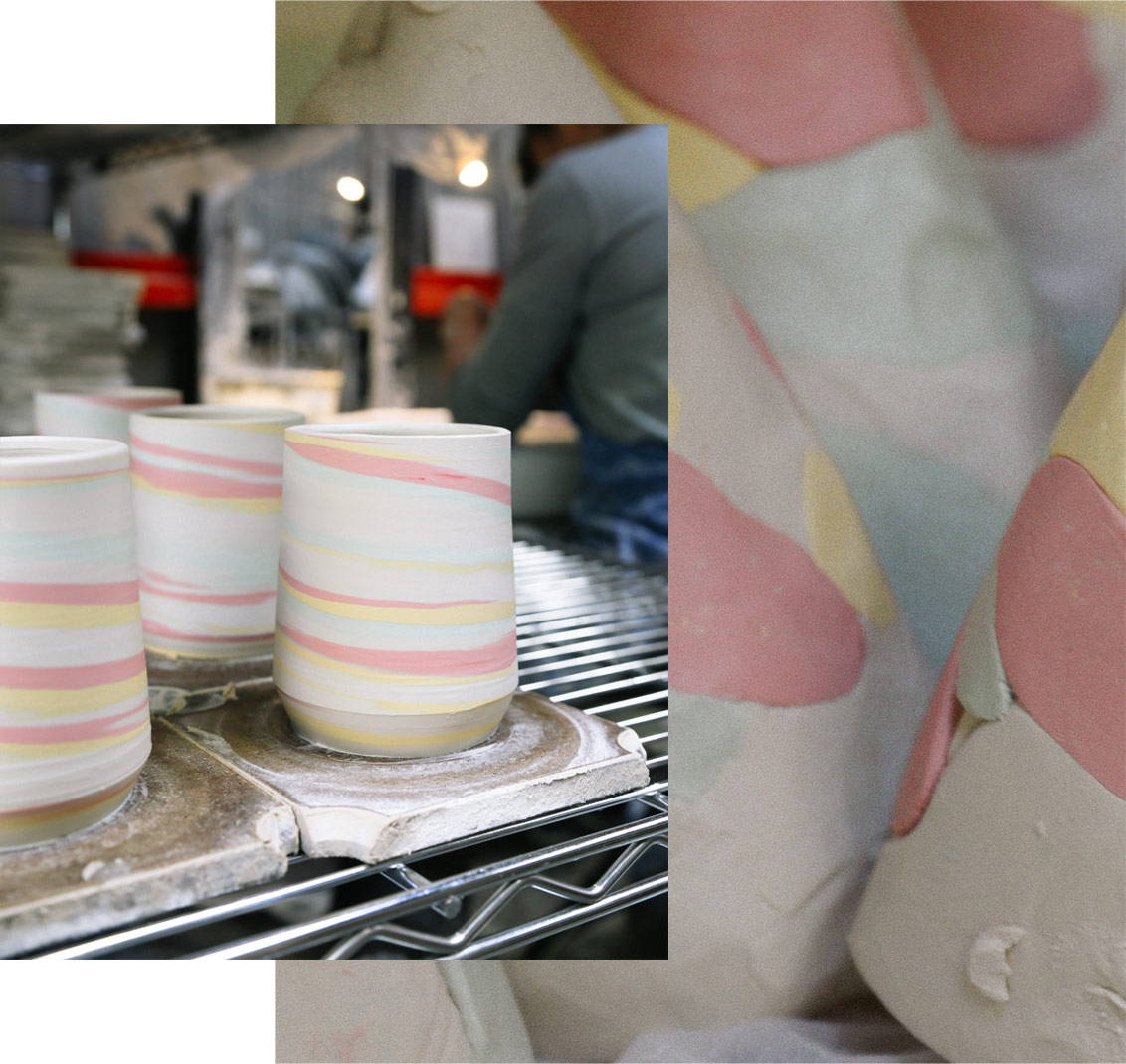 TG: Porcelain is such a unique and tradition rich medium. What drew you into this material from other ceramics?

CF: Porcelain is a story of cultural confluence foremost. Its evolution through time and culture is a fascinating study and worth diving into. In addition, porcelain creates a unique draw around its unparalleled visceral qualities, which come with massive amounts of challenges as well. It's just too alluring to ignore!

TG: What have you learned about working with porcelain that has shaped your approach as an artist?

CF: Porcelain is a great tool for releasing expectations. No one piece could ever fulfill the delicate expectation put upon by the artist, and it's good to understand there's dignity in surrender to the medium. I'm pretty specific about the qualities I try to create though so it's a never ending dance filled with hopes, dreams and massive disappointments as well. A kiln opening is either Christmas or time to go home and call it a day. What kind of a person do you have to be able to deal with these ups and downs? A zen master! Well, maybe one day.
"It's a serendipitous creation story that started with playful exploration in the studio..."

TG: The Taffy process you've created is so unique. Was the inspiration a purposeful exploration or a happy coincidence that you decided to run with?

CF: The Taffy collection was created in spring, which explains all the colors. It's a serendipitous creation story that started with playful exploration in the studio and became a formal line after seeing positive responses from customers.

TG: What is the most rewarding part of the ceramics process for you? What is the most challenging?

CF: The most challenging is dealing with the stress of unknowns. Porcelain is notorious for loss rate -- that is, the number of pieces that are lost in the firing due to warpage or other imperfections. In order to end up with 6 good pieces that survive the process of multiple handlings, chemistry and firings, you need to make 10 to give you an idea.

Depending on the piece it's anywhere from 30-40% loss rate which can be very hard to deal with.

TG: What are some of the influences that go into your creative process? Are there artists, landscapes or musicians that have shaped your identity as an artist?

CF: I come from a design background and thrive in constraints provided by the medium, context or execution. Day to day I'm most inspired by systems and patterns in the world, and to a lesser extent aesthetics. That's probably why the work must first serve a purpose for me to find it interesting.
---