Created in partnership with a master knife designer, our Mazama kitchen knives offer a distinct profile inspired by the timeless shapes found in every Mazama piece.
Our knives will offer a lifetime of use with proper care. Here are a few recommendations to ensure the best performance for the long haul.
---
We recommend washing your knives by hand with a non-abrasive detergent and drying them promptly to prevent unnecessary wear of the blade or handle. We do not recommend placing the knives in the dishwasher as it adds unnecessary wear that results in a dull blade.
In order to keep your knife sharp we recommend honing it between uses. Once or twice a year, you may need to sharpen them as well. This is the process of actually grinding the blade to produce a new, sharp edge. It's also important to use a cutting board - preferably wood or bamboo - so you can maintain the shape and sharpness. We don't recommend using a glass cutting board as they can end up damaging your knives.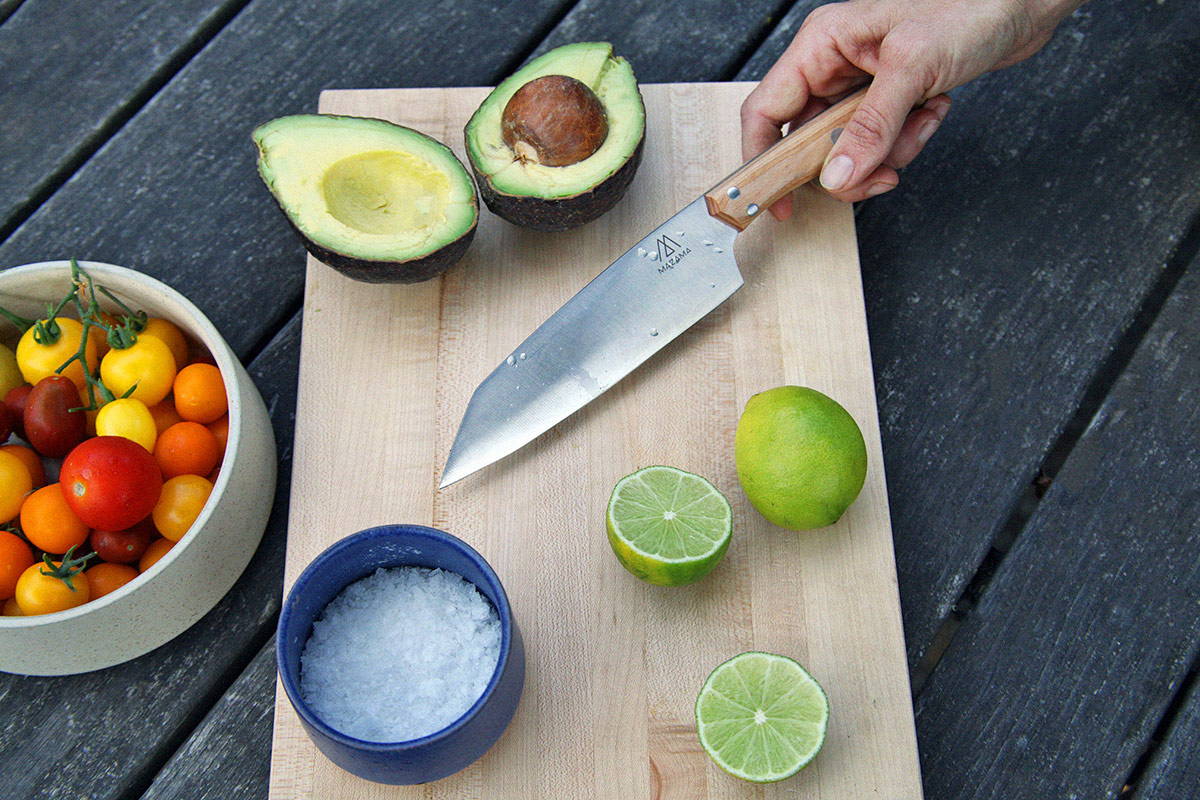 Pakkawood: The latest handle for Mazama kitchen knives
Pakkawood is formed in extreme heat and pressure, combining veneers of real hardwood in layers of thermoset resin to create a durable, long-lasting handle. Unlike natural wood handles, Pakkawood is moisture resistant, allowing you to wash the knife without worrying the handle may warp.
..........
Have any questions about our Mazama kitchen knives? Drop us a line!
---