Year of the Bicycle
2020 was the year of the bicycle for me. I (obviously) make stuff for Tanner Goods, as well as a handful of other companies. This basically entails long hours of laptop and phone time, juggling Instagram accounts, text threads, and a head-spinning number of email chains.
The bike was my antidote to eye strain and brain drain. The luxury of WFH life is if I need to go pedal for a couple hours in the afternoon and work into the night - That's my call. So that's what I do nearly every day.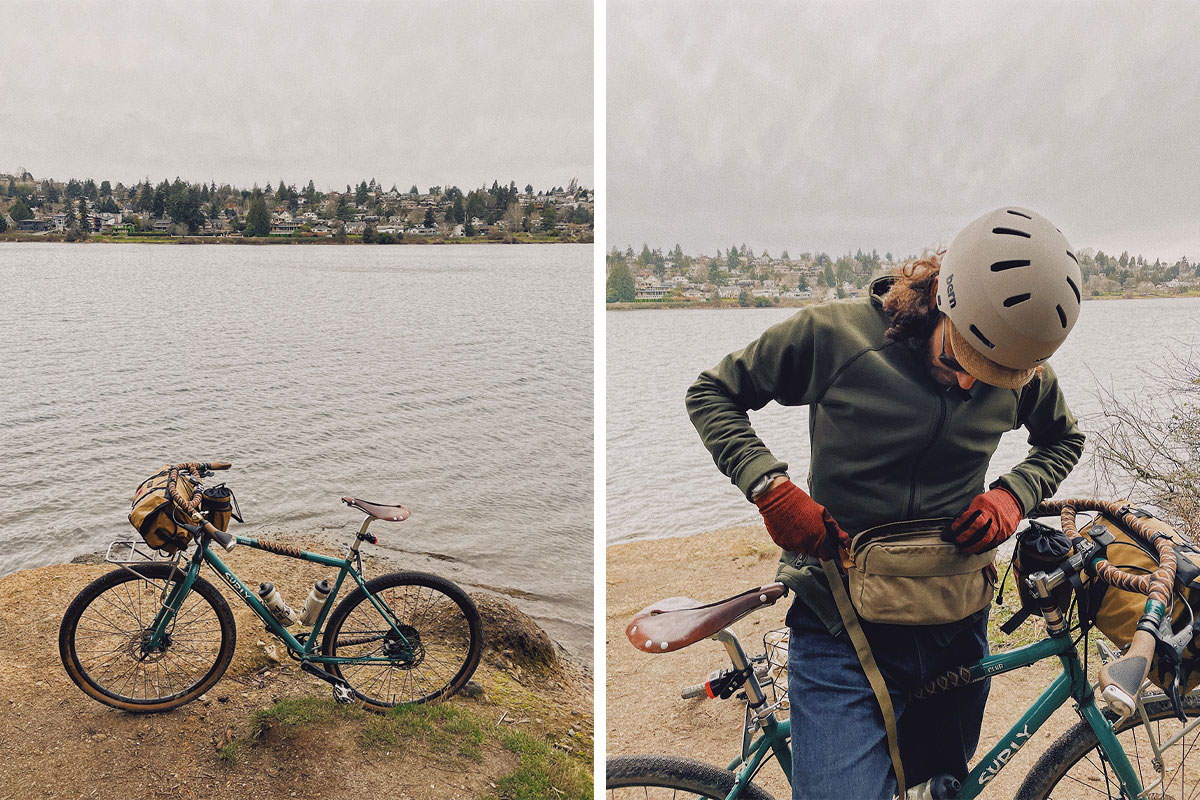 Seward Park - Seattle, WA
A whopping 300 acres of lakeside forest on the southeast end of the city. You're definitely not supposed to ride a bike on the wooded trails - But some construction projects have closed the paved paths, so what're we to do? My crew and I hit the park a couple times a week to shred in the woods and stare at the lake around sunset.
What I Bring:
- The Canyon Crossbody works great as a fanny pack - Which is a cycling staple.
- Lightweight, rose tinted sunglasses from District Vision.
- Aesop hand sanitizer cuz the world is poison.
- Snack bar, right now it's the GoMacro maple & sea salt for me.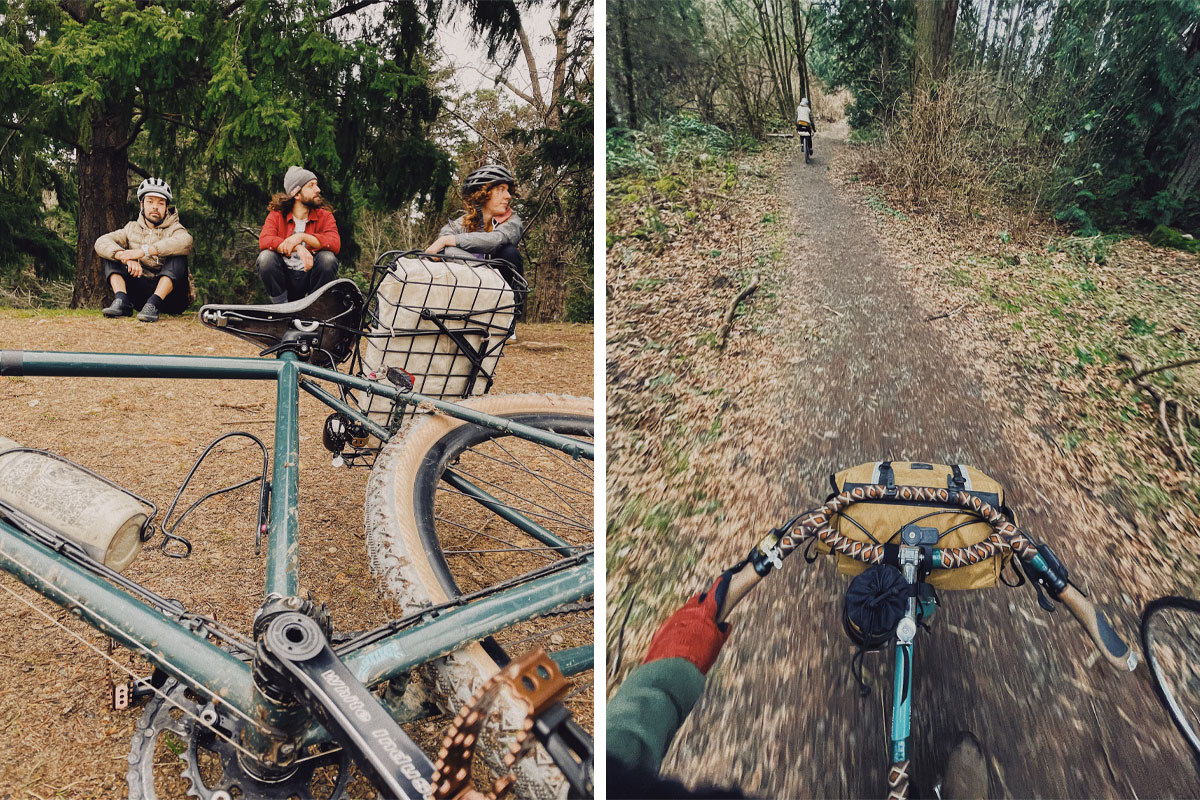 ---