Mazama ceramics are designed in Portland, Oregon and made by hand in Dolores Hidalgo, Mexico. While dishwasher safe, we recommend hand washing and using Bar Keepers Friend for any silverware marks.
Keep reading to learn more about the best way to take care for your Mazama ceramics.
---
We recommend using Mazama ceramics for serving, but not storing food. Just like with glass vessels, highly acidic food can stain surfaces when left in contact for extended periods of time. Also, avoid extreme temperature changes whenever possible. For example, it's best not to remove a mug from a hot dishwasher and immediately begin filling it with ice.
We do not recommend using ceramics in the oven, the stovetop, or near open flames. While they experience extremely high temperatures in the kiln, our ceramics are not designed to be used for cooking.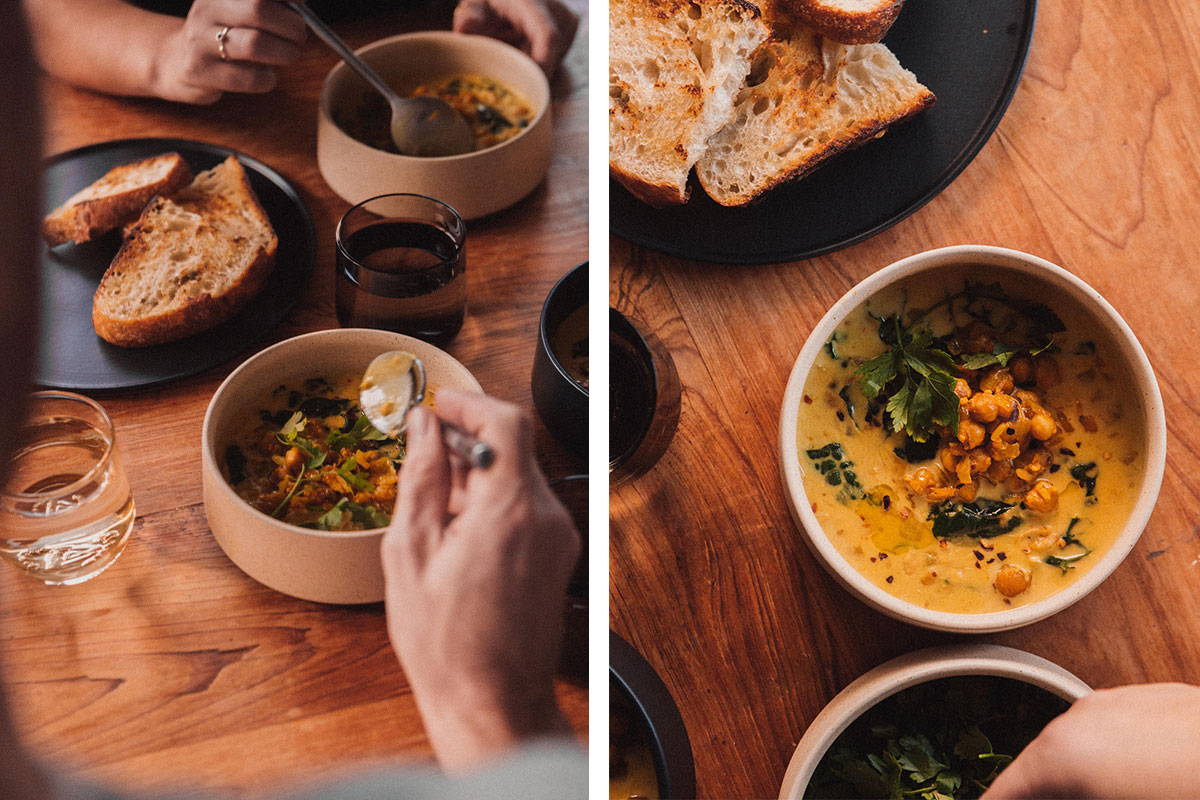 Flatware Marks On Your Ceramics
There are times when cutlery or other flatware can leave marks on your ceramics. The soft metal can rub off on the hard glaze surface leaving marks. If this happens, we suggest hand washing with a small amount of Bar Keeper's Friend and water to gently remove the marks. Pro tip: this can also be done to add some shine to your tableware.
Every Mazama piece is thoroughly inspected by our team. Our hand-crafted process and the materials we use allow for natural variations between each piece. Rather than seeing these as "flaws", we embrace the one-of-a-kind charm. We love to celebrate each and every unique characteristic!
---