As we navigate our way through spending more time at home and new ways of connecting, four childhood friends find solace in their deep connection to nostalgia through good, authentic food. Motivated by the lack of Italian style sandwiches in Los Angeles, and the homey atmosphere that hometown delis often provide, the team from Ggiata created a new space honoring their childhood in New Jersey.
We took some time to get to know who they are as a brand and find out how community became the heart and soul of everything they do. They also share a recipe from one of their most popular sandwiches at Ggiata. Just in time to heat up your summer!
---
TG: When did the idea of opening up a deli come into fruition? How has this idea changed and molded into what now lives within a commissary kitchen?
GG: The deli came into view for us after we'd moved out to Los Angeles. Most of us grew up in Montclair, New Jersey where good Italian delis were a staple. After arriving in Los Angeles we searched for months to find something comparable to the delis we grew up on, but felt like everywhere we tried felt short.

Originally, the deli was supposed to take shape as a food truck. We were inspired by legendary operators like Kogi and Yeastie Boys, and at the time that felt like the most sensible way to launch the business. Fast forward to March 2020 when Covid-19 began to take hold in Los Angeles, and that reshaped the way we thought about the business and the industry as a whole. We were always interested in the commissary kitchen model, and given the boom in the delivery segment of the restaurant industry it felt like the only pragmatic way for us to get Ggiata off the ground during the pandemic.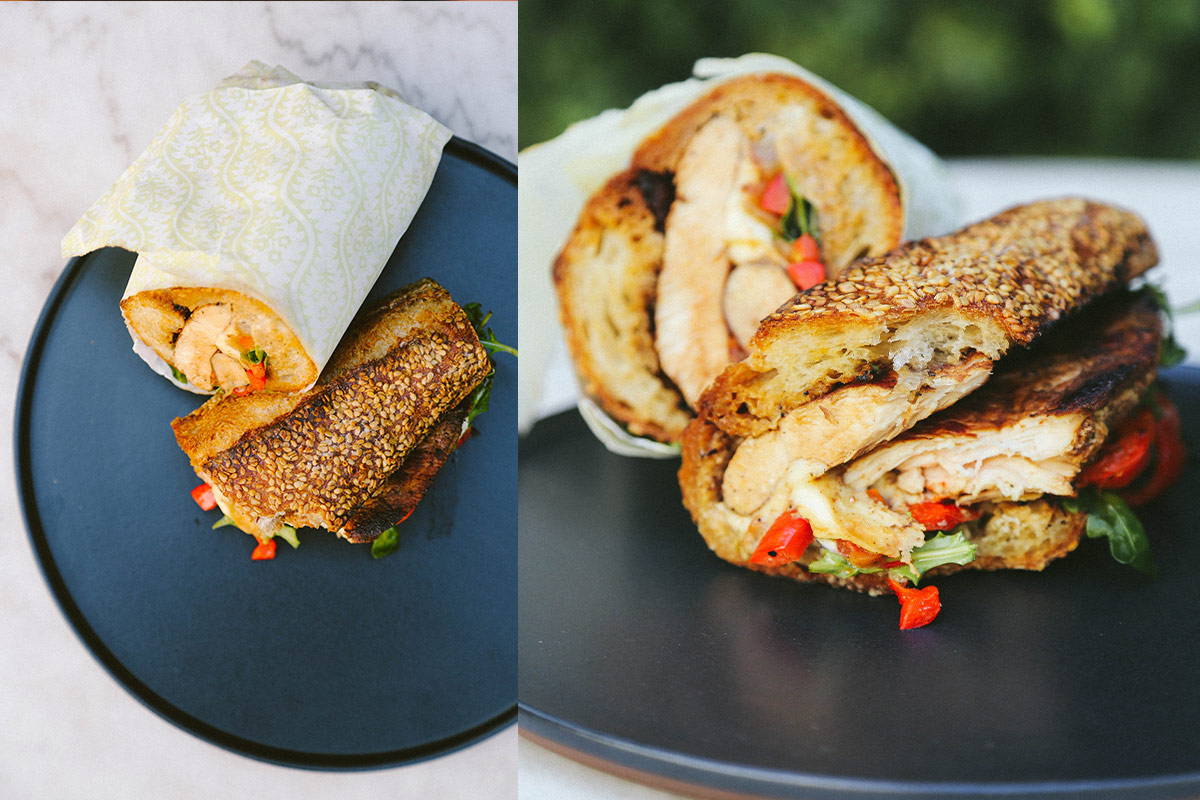 TG: What's your idea of community? How would you define this? And how is that interlaced into the ethos of Ggiata?
GG: Community is pivotal to Ggiata. The sense of community we felt every time we set foot in our local delis back in NJ laid the foundation. Community to us means inclusion. Montclair is one of the most diverse communities in New Jersey. This shaped our views on race, religion, gender, etc. Montclair put emphasis on diversity and inclusion and instilled in us the importance of building a community where everyone felt valued. This is something we are actively working towards at Ggiata. The recent protests have forced us to consider our own biases and ideate on how we can contribute to making our community more inclusive. We want to make this idea of inclusivity central to everything we do at Ggiata.
This week we are announcing a partnership with MLK Hospital in Compton, CA. We will be giving our customers the chance to purchase meals that we will then donate to feed the hospital staff each week.
TG: Where do the roots of Ggiata stem from? For those who aren't familiar, what's the story?
GG:The inspiration for Ggiata comes from our childhood. We grew up in Montclair, New Jersey. For us, the deli was a place we would meet after school, after practice, the morning after prom, pretty much any occasion that called for food. Because we all lived in different parts of town, the deli was always that central meeting spot we could go to grab a sandwich.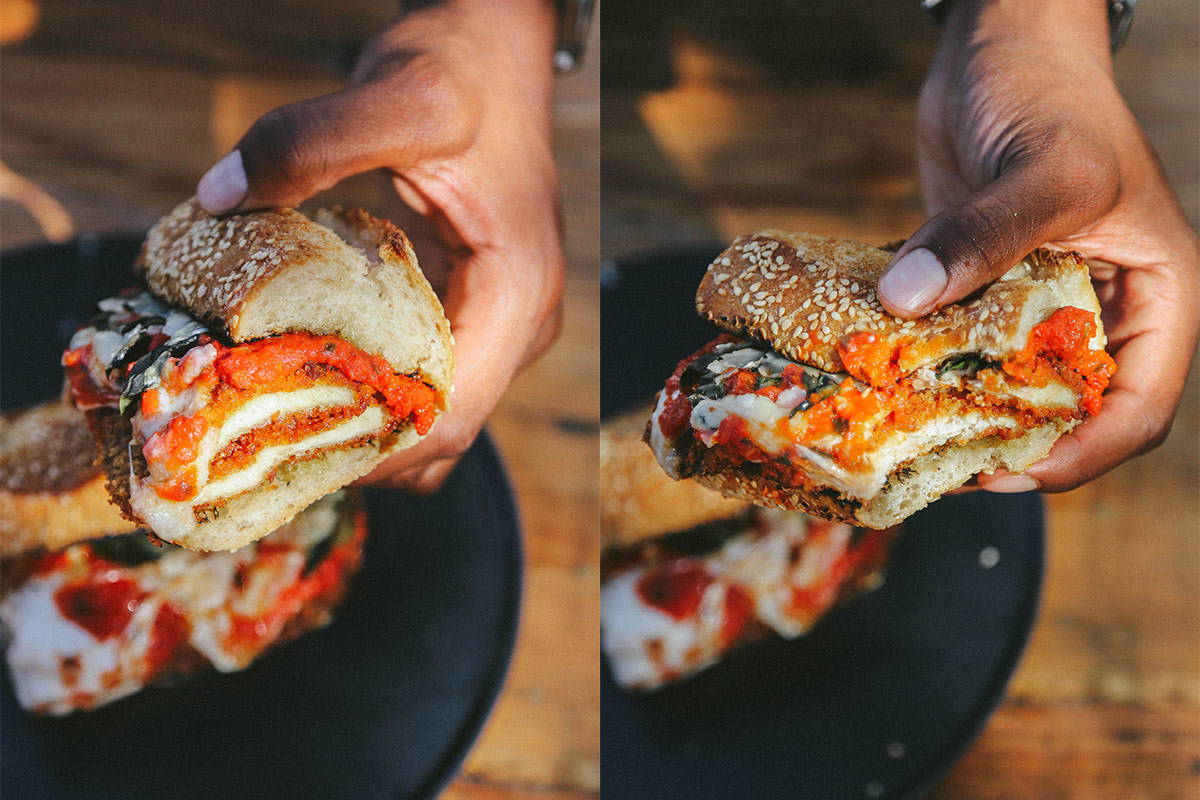 TG: How do you know when a sandwich is "good"? What is your process when choosing the right ingredients?
GG: I love this question because we asked ourselves this a thousand times during the process. The secret to a good sandwich comes down to really good bread, and really good sauce. We sampled dozens of bakeries before arriving at Bread Lounge, which to us has probably the best baguette and ciabatta in the city (tied with Gjusta at least).
Then comes the sauce. All of our aiolis are made in house from scratch, same with our spicy vodka, our basil pesto, and our pomodoro basil. If the bread is good and the sauce is good, chances are the sandwich is going to be good. If the bread is good, the sauce is good, your importing meats from Italy and using high quality cheese made locally AND your buying produce from the central valley each week, then the sandwiches are going to pretty much make themselves.

---
TG: Last but not least, what's your favorite sandwich?
GG: Every member of the team has a different favorite, which is a good sign. Max, who assists on all things creative and leads the brand partnerships wing is a vegetarian. He eats an eggplant parm probably 5 times a week. Noah, who is the GM and oversees all things kitchen/menu related loves the Masterpiece. Jack Biebel who oversees all things business/finance related goes for the Don Pepe, and Jack Welles who leads the creative/design team loves The Spicy P.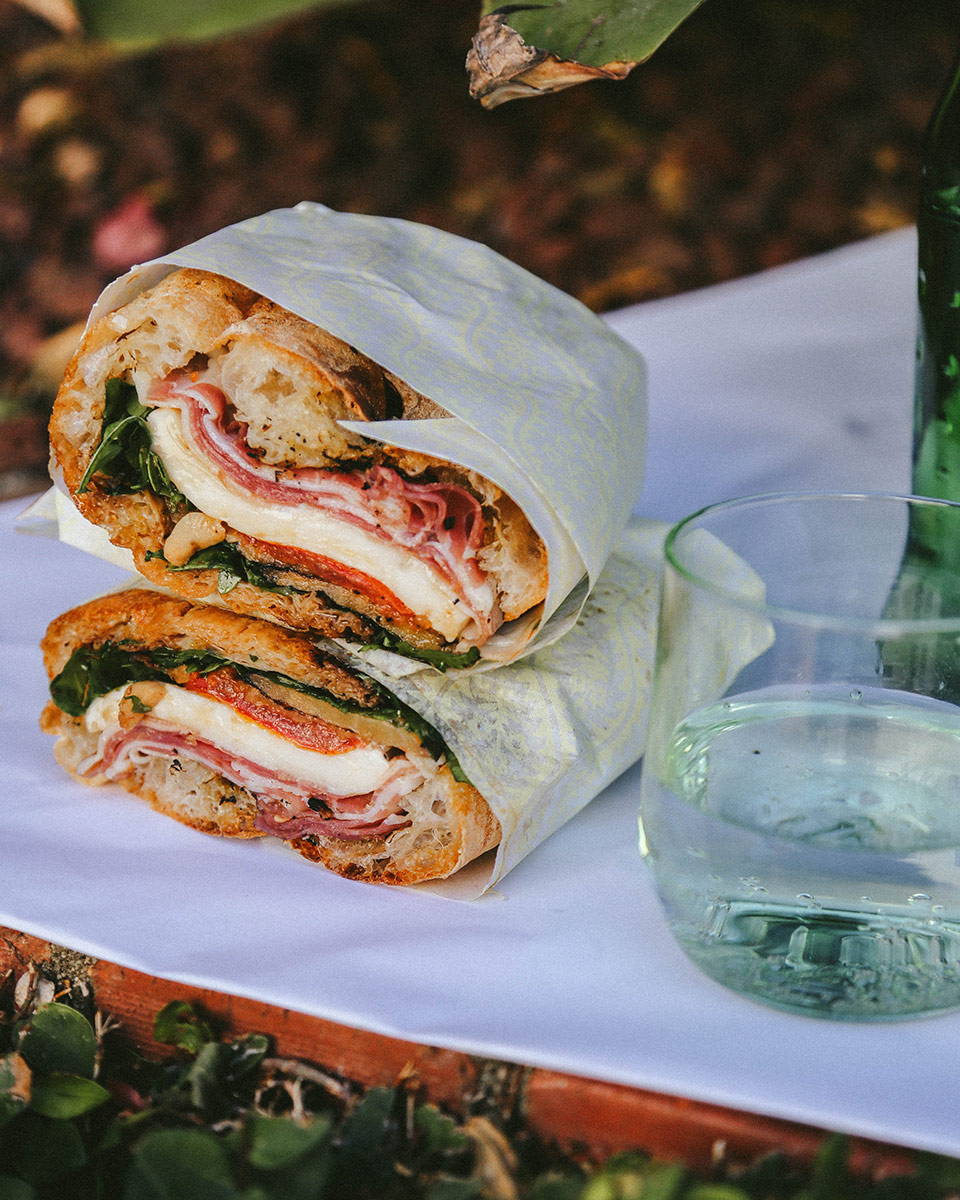 The Masterpiece -

Ingredients:
Prosciutto di Parma

Marinated Eggplant

Sun Dried Tomatoes

Roasted Red Peppers

Stracciatella

Arugula

Red Wine Vinaigrette

1 roll of Ciabatta bread
Slice eggplant about 1/2 inch thick and grill with garlic and salt

Once it's cooled, add the eggplant to marinade

(2:1 white wine vin to olive oil, parsley, salt, pepper, red pepper flake, more garlic)

Toss red bell peppers in olive oil salt and pepper and char over open flame.

Peel off skin and chop approx 1/2 inch thick.

Add to marinade

(1:1 balsamic vinegar and olive oil, garlic, salt, pepper, red pepper flakes, oregano)

Grill olive oil lathered ciabatta over open flame

Add prosciutto di parma, stracciatella, marinated eggplant, tomato confit, roasted red pepper, arugula, red wine vinaigrette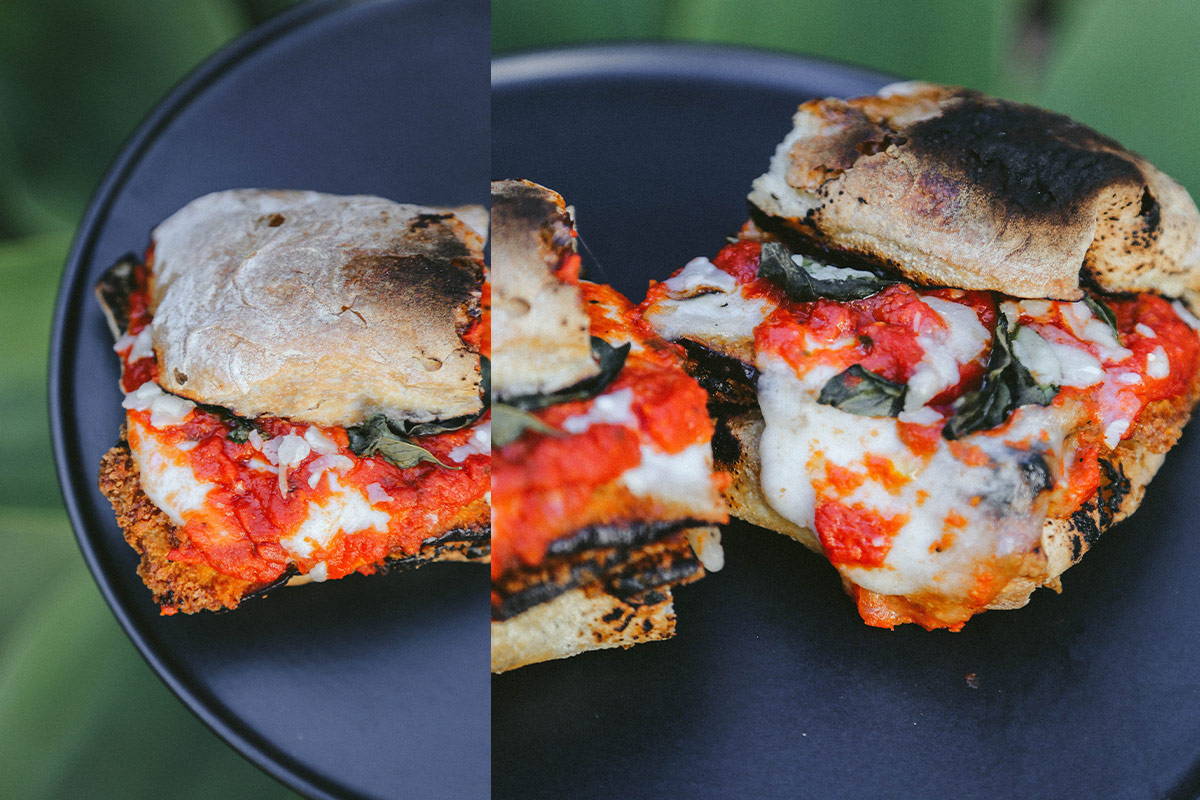 ---
Special thanks to the team from Ggiata for their time and wonderful sandwich recipe. Thank you Max Bahramipour, Noah Holton-Raphael, Jack Welles and Jack Biebel. Make sure to check out the rest of the sandwiches at Ggiata and follow them on Instagram.
..........
Our Mazama Dinner Plates in Onyx are currently available in-stores and online.
---