Pressing B on an elevator doesn't always lead to inspiring spaces. B usually stands for Basement, and you might find yourself in storage room, a parking lot, maybe a discount off-season clothing sale if you are lucky.
 
In perhaps the best case for dialing up a B is located in Portland's Left Bank Building. In this case, B is for BEER. Tucked in corner of this basement you will find Upright Brewing, doing what they do best - brewing small batch ales and serving them up in their cozy micro sized tap room.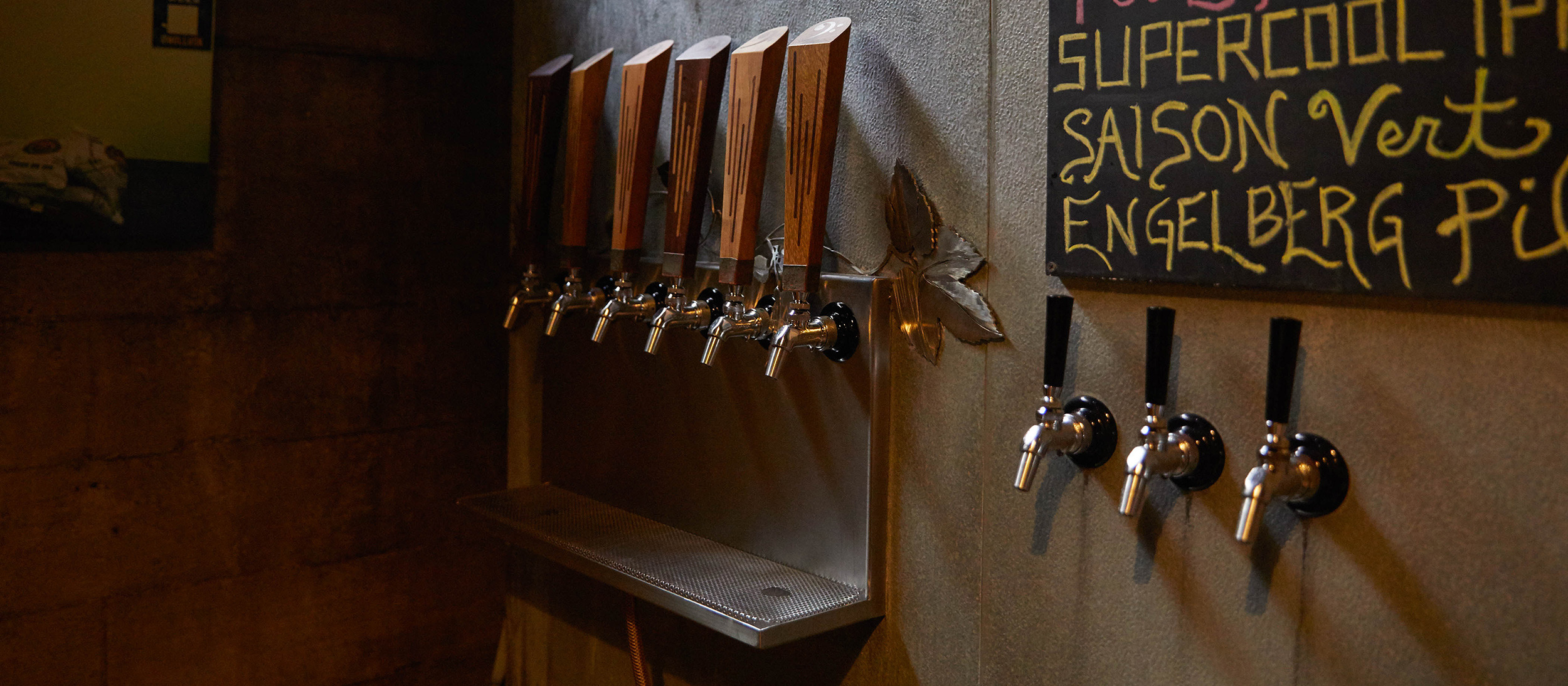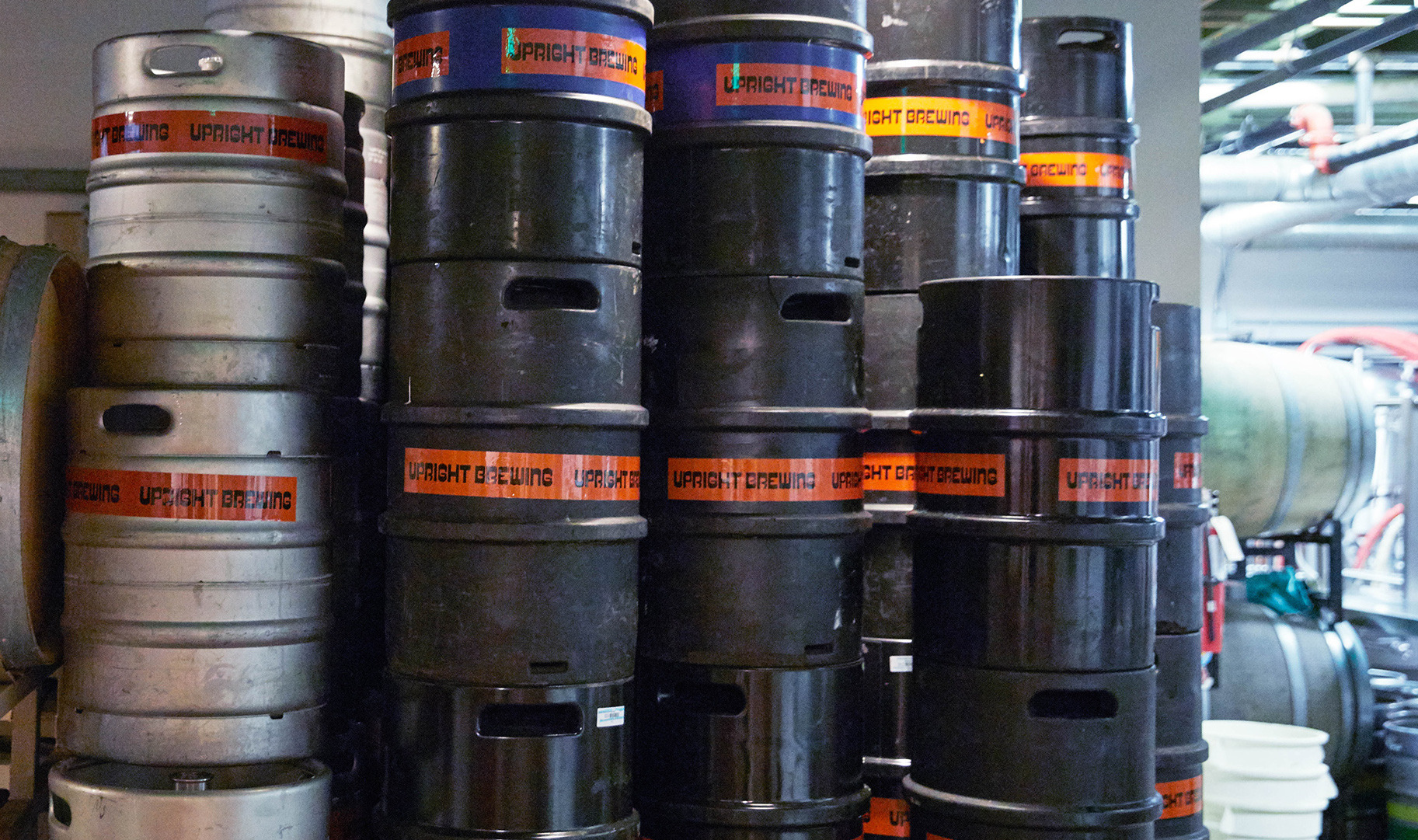 We became friends with the fine folks at Upright during our tenure in the Left Bank Building (our previous production space was right down the hall.) And what great neighbors to have. Trips to the service elevator to take out the trash just happened to be by the brewery door... and a trash run with an impromptu beer break is much more fun! Trying each of their signature beers, along with testing out more experimental brews were a highlight of our years on floor B.
What does this all have to do with Blazers you ask (or Socks?) The brewers at Upright love the Portland Trail Blazers as much as the beer they brew, and a trip to their tap room shows this local team spirit. From their collection of throw-back Blazers trading cards, to a vintage SI cover showcasing their championship year, the Blazers are well represented at Upright.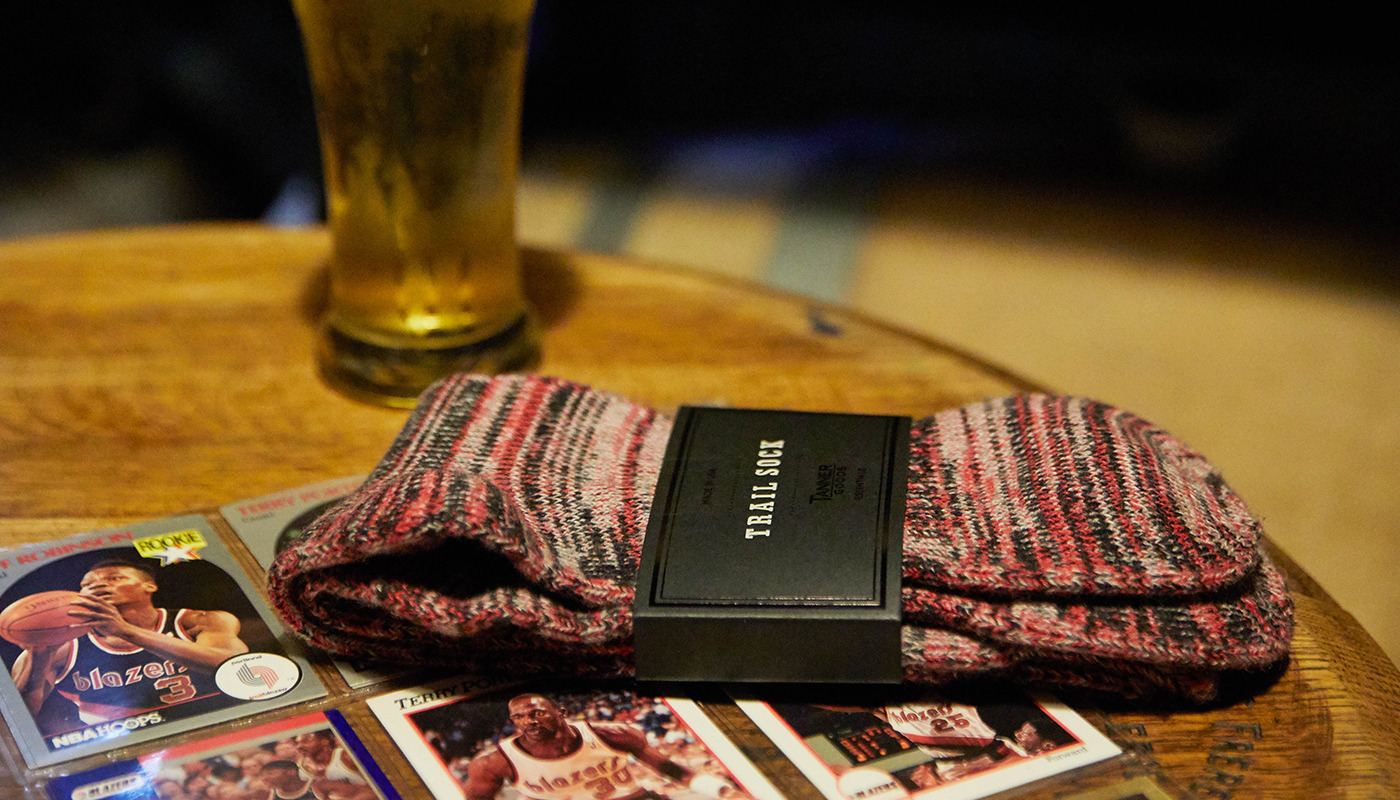 Upright Brewery also happens to be right next to the Moda Center, the home of our local hoop heroes. We think it's the best place in town to grab a beer before a game. Why settle for pricy stadium suds when you can have some of the best craft brew in town?

We found another excuse to venture back to floor B when we released our Blazer Trail Sock this Fall. Sporting the colors of our favorite local team, we had to hook up our BBall loving brewers over at Upright. They paid us in delicious beer, and we toasted to another season of hoops, hops, and hope of another championship.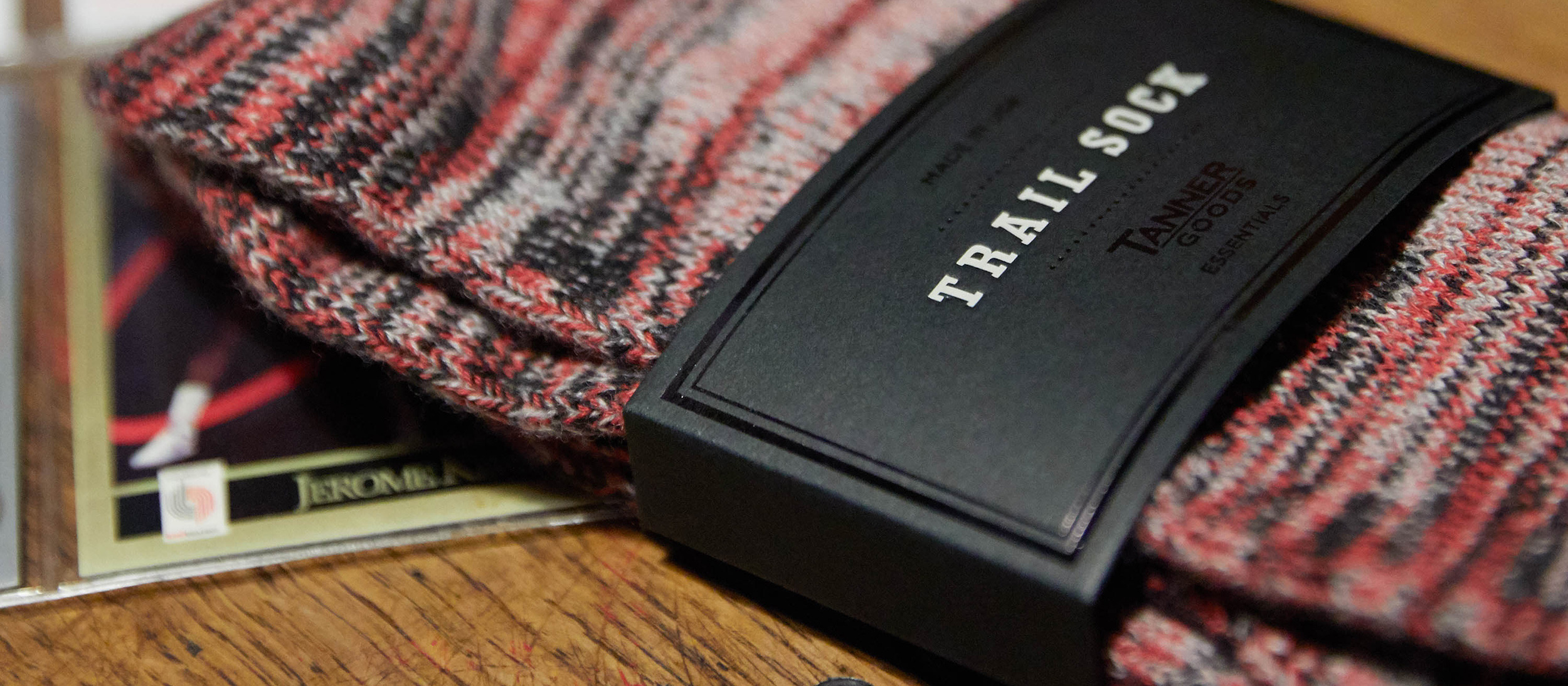 ---