What qualifies an item for repair or replacement?
Any defect that may arise including defective seam stitching, faulty zippers, buttons or snaps, hardware defects and fabric defects. We will also gladly replace any leather tabs that may detach from our zip wallets.
Mending an existing item is our preferred course of action. However, on a case-by-case basis, an item may be deemed beyond the scope of normal repair and our craftspeople may decide that replacement is the best option.
If you find your Tanner Goods item too treasured to part with and a replacement item is unwanted, we will happily repair it to the best of our ability. In these cases, please be aware that if a substantial amount of labor is involved some repairs may incur a small fee. Moreover, if a defective item results in replacement, we are unable to return the original product.
How long do repairs take?
We will make every effort to expedite the mending process and return your item as efficiently as possible and typically are completed within 2-6 weeks. Repair time will be subject to work capacity and seasonal constraints, please contact service@tannergoods.com for more information.
For any other questions, please refer to our FAQ page or simply get in touch.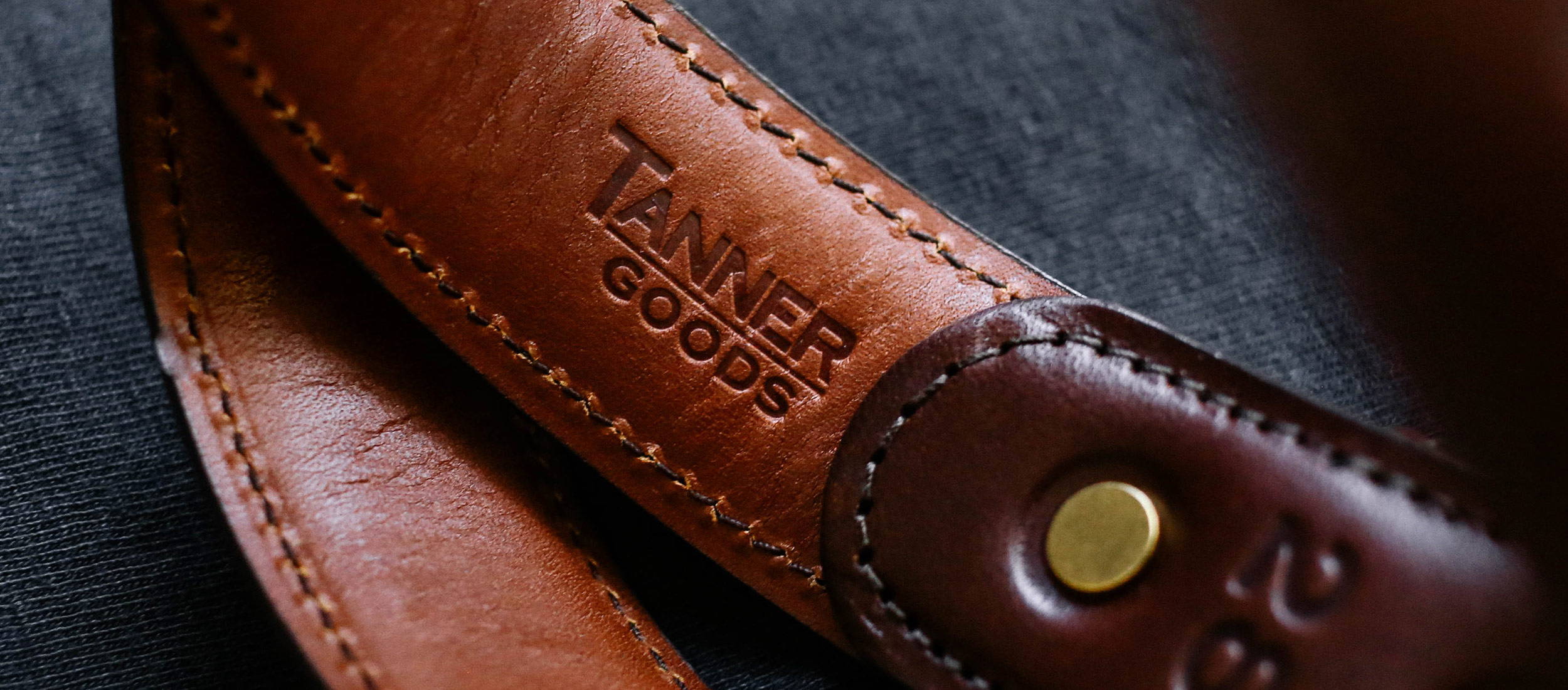 Limited Lifetime Warranty for Tanner Goods Products
We take pride in the quality and durability of our goods which is why we offer a Limited Lifetime Warranty for every qualifying in-line Tanner Goods leather or bag style purchased from our retail stores, www.tannergoods.com, or authorized dealer. Proof of purchase is required in order to receive a qualifying warranty repair.
The Limited Lifetime Warranty applies to our bags for up to 4 years and leather goods for up to 8 years.
We stand by the design, quality and craftsmanship of our goods which is why we are happy to cover issue due to a manufacturer defect incurred during the lifetime of your items. The Limited Lifetime Warranty covers defective seam stitching, faulty zippers, hardware defects and fabric defects. We will always attempt to repair your item with original or similar materials, however in some cases we may need to use new materials or material colors for your repair. We will always discuss these options with you prior to making the repair.
Please note that we are unable to offer leather restoration. You can reference our leather care information within our FAQ page of the website.
Every item is subject to review by our customer service team. All repairs require proof of purchase. Some repairs that are not due to a manufacturer's defect may require a reasonable fee. Final Sale, Clearance and Sample Sale items are not covered by our warranty.